Media Releases
---
Submitted By webideas - 28-November-2008 2:39 pm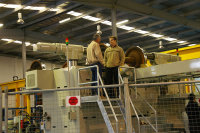 Atlas Rail is about to complete a significant project for Rio Tinto's 7 Mile operations in Karratha, Western Australia with the commissioning of its third Australian delivered Under Floor Wheel Lathe (UFWL).
---
Submitted By webideas - 28-November-2008 2:40 pm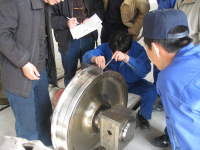 Atlas Rail, a Melbourne based company that supplies and supports maintenance equipment for the rail industry, was called upon to fix the problems and commission the equipment.
---
Submitted By mandy - 16-December-2008 12:36 pm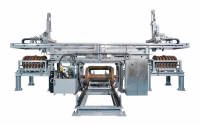 BHP is relying on Atlas Rail to streamline its operations on the BHP IO Rapid Growth Project 4.
---